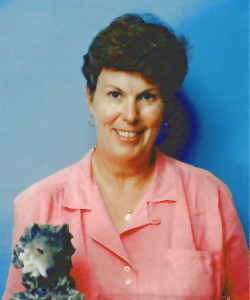 Louise started shooting registered targets in 1967 at the Bend Trap Club. At the time of her induction she had shot over 135,000 registered PITA targets and had been on the All-Star team 18 times.
Louise has won numerous titles including over 70 wins at major shoots. In addition to the many Ladies Championships in all events, she was the Grand Pacific Handicap Champion in 1971 with 99×100 and was the first lady to break 100 straight from the 27 yard line in registered competition.
Some of Louise's achievements include:
· Oregon State Ladies Singles Champion 1971, 1972, 1974, 1977, 1979, 1982, 1986, 1987 and 1989.
· Oregon State Ladies Doubles Champion in 1995 and 1996
· High Over All in 1987, 1989 and 1996.
Louise was a director of both Oregon and Nevada Trapshooting Associations and is a Life Member of the PITA.