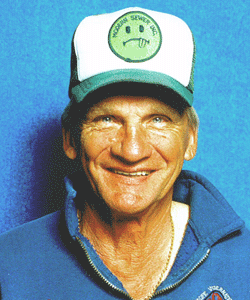 Marvin was born in Boone, NC then moved to North Bend, WA where he lived for several years before moving to the Seattle area where he still lives today.
He began shooting targets from a board mounted thrower in 1964 and since that time has registered close to 200,000 PITA targets and 130,000 ATA targets. Marvin has been on the PITA All-Star Team 13 times and in 1991 lead the PITA with a doubles average of .9713.
In 1994 Marvin was the captain of the first team with a combined average of 96.77 and led the PITA with a 99% average in singles.
Marvin has won
· 17 Washington State Championships
· Singles Championships in 1988, 1991,1993 and 1994
· Doubles in 1977, 1986, and 1991
· High All Around in 1985, 1986, 1987, 1991, 1994 and 1996
· High Over All in 1985, 1991, 1994, and 1996
· 19 Out of State HAA
· 17 Out of State HOA titles at State and Provincial Shoots from Alaska to California.
Marvin's Achievements include:
· A long run of 1,084 targets
· Seven 100 straights in doubles
· He once broke a 100 in singles, handicap and doubles all in one day
· He was the seventh person in history of trapshooting to break all 300 targets in one day.