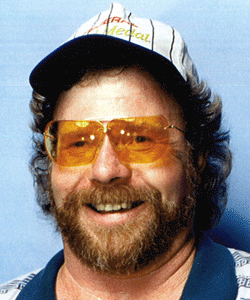 Mel Helm has been on and off the Executive Committee for several years, helping change trapshooting for the better. He is on the California Board of Directors. Mel ran the Novato Gun Club from 1977 to 1994 when the club closed. Mel has donated more that just his time. He has donated gun safes, money, guns and many other items. When Mel wins money at a shoot he often donates it back to the club or to the young people working the shoot.
Some of Mel's major accomplishments include:
• A member of the All Star Team for 8 years, 7 of which were on the first team.
• Led the PITA Singles average four times with a combined average of 99.54%
• 14 Grand Pacific wins including Men's Champion of Champions in 1995 and again in 2001.
• 13 Nevada State Shoot wins
• 3 Idaho State Shoot wins
At the California State Series Shoots:
• Mel has 25 wins including 12 Championships.
• Mel was High Average Leader in the State of California in 1996, 1997, 1998, and 1999.
• Many wins and championships that are too numerous to mention.
• He also has many ATA wins to his credit, including Grand American Homecoming Singles AAA Champion.
Mel is not only a great trapshooting, he is an unselfish and dedicated person, the kind of person we want to acknowledge in the PITA Hall of Fame.