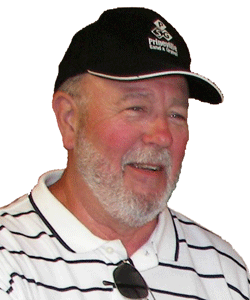 Gary began his shooting career in 1978 when active members of the Cottage Grove Gun Club encouraged him. Always an enthusiastic sportsman, he joined the club and began shooting registered PITA targets in 1980. Gary won the first of his many Oregon State trophies the following year. By watching and learning from other shooters, and with lots of hard work and practice, Gary made the 27 yard line in 1984.
In 1986 Gary made the PITA All-Star team for the first time and has been selected for the team every year since. He ranks among the men's all-time leaders.
Gary has given back to the sport he loves so much by serving two terms as the President of the Cottage Grove ~ Eugene Sportsmen's Club and being active on the Board of Directors.
Gary has also served as a member of the Oregon State Trapshooting Association and has taught classes for new shooters and given instruction to help established shooters for more than 8 years now.
The US Olympic training staff contacted Gary to coach Lacy Holtz and Kyndra Hogan before their first Olympic training camp and he was invited to participate in coaching Junior Olympic shooters at Colorado Springs.
Gary has shot over 120 one hundred straights and about 20 two hundred straights in singles and also has several hundred straights in doubles.
Gary has registered over 100,000 PITA targets and has a long list of wins at the Oregon State Shoot, the Grand Pacific, and many other shoots both large and small.
Gary has demonstrated the ability to compete at the highest level and has also proved his appreciation and promotion of the sport by his service to others.