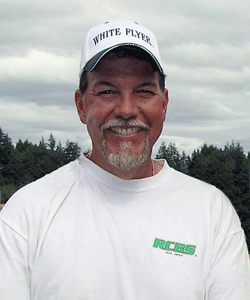 Encouraged by his grand father and father, Gary began shooting at the age of 14. Over the years Gary has developed many
friendships in the shotgun arena and enjoyed competing in all classifications of the sport. One of his greatest joys, shooting has given him years of personal satisfaction.
Gary's life is a prime example of a man of strong faith, dignity and determination which carries through to his shooting. His dedication to the sport, on and off the field of competition, is an inspiration for all.
Gary continues to be an outstanding example of sportsmanship through his path of great achievements.
Career highlights:
Registered over 100,000 targets
PITA All-Star, 1982-'84, '86-'88, '06
Grand Pacific
HAA Champion, 1976, '86
HOA Champion, 1973, '83-86
Handicap Champion, 2002
Doubles Champion, 1985 & '94
Singles Champion, 1985
California State
HAA, 1986-'87, '04, & '06
HOA, 1986-'87, & '99
Handicap Champion, 2004
Doubles Champion, 1984, '86'87, & '98
Singles Champion, 1983, '87 & '99