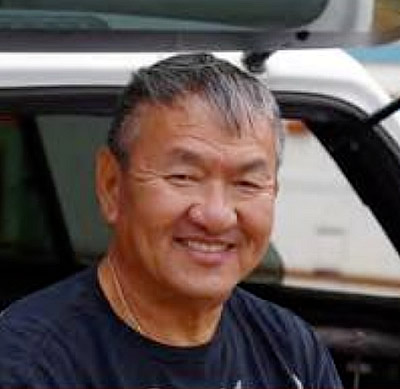 Grant began competitive marksmanship in 1961 while in high school in Honolulu, Hawaii. Small bore rifle in junior ROTC began a shooting career that would span decades and involve firearms from pistols to shotguns. Following a decade of distinguished high power rifle competition, Grant shot at his first PITA registered targets in 1989. At the end of that target year, his average card had six "punches", and a handicap average of over 90% for almost 3,000 handicap targets.
The following year at the 1990 Grand Pacific in Salem, Oregon, two memorable trophies went home with Grant. The first was the Budweiser sponsored handicap event where his 97 won long yardage, and began his shooting "from the back fence". The second was Doubles Championship, Class B, when his score of 97 tied with eleven other shooters, including fellow 2017 HOF inductee, Art Fenton. The shoot-off for the buckle lasted eight rounds, and several times Grant had to borrow ammunition from spectators to shoot the next round, and finally win.
Since those beginning years, Grant's shooting achievements include over twenty 100 straights in singles and doubles since year 2000, state shoot trophies from multiple states, multiple Grand Pacific trophies, the WA State HAA and HOA Championship in 2012, and All Star Team qualification for the sixth time in 2016.
In addition to competing, Grant served over 25 years as both a board member and officer of the Gig Harbor Sportsman's Club, and as its registered shoot director. For five of his six years on the WSPITA Board, he served as president or vice president.
Honored and humbled to be inducted into the PITA Hall of Fame, Grant may likely be remembered best for his attitude exemplified by his vehicle license plates; AIM4FUN, FUN4ME2, and FUN4ALL.